Sweet sisters,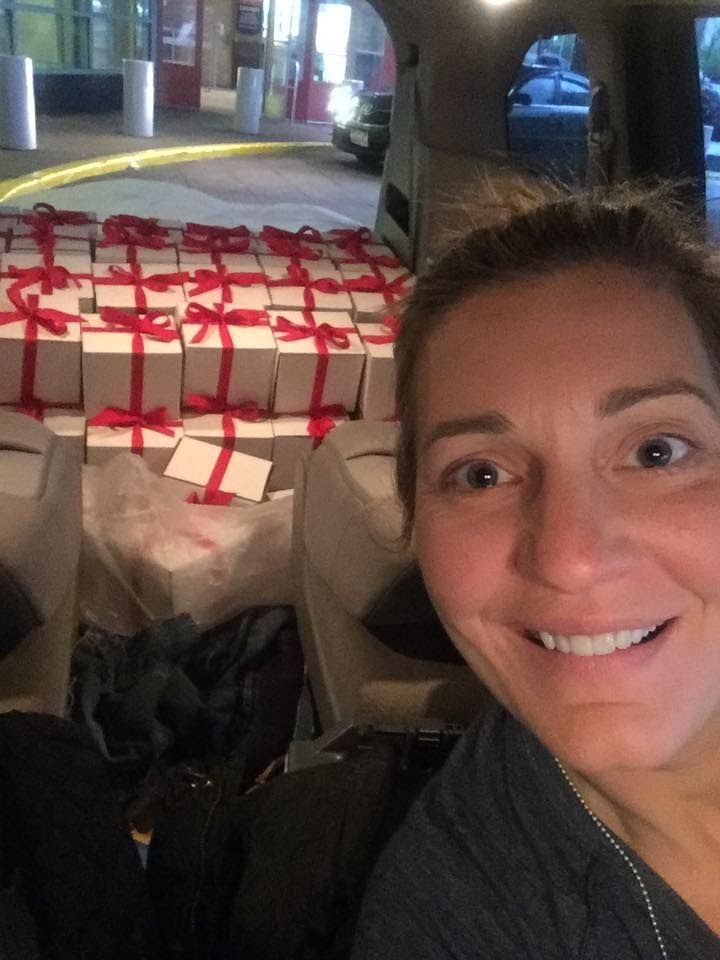 Early Wednesday morning this week I drove into NY to deliver our gifts of love to the mamas in the NICU unit of NY Presbyterian Hospital.
After the mug packages were carted up…I paused and said a prayer sending my love to every mom who will receive one….and to every mom who is part of this circle I call my heart-home, WellGrounded Life.
The feeling of loving each one of you resonated with me all day long.
And it made me think about what an incredible gift this work is in my life.
I often tell the story about how I began WellGrounded Life…and I mostly focus on the elements of self care I reclaimed in my life when I felt I was drowning and not keeping it all together very well.
But what I've come to realize more and more…now 8+ years after beginning this community- is that the work itself, beginning WellGrounded Life and having a space in the world that was mine (when I felt like I was losing myself to the daily grind of motherhood)…THAT in and of itself was a huge part of my healing and restoration. 
Having a place where I could retreat into to write and share my heart, where I could research and craft articles and resources, where I could teach classes, where I could design and lead workshops, where I could connect with other moms and hear their stories and mentor them along their way…these were the things that became a life-line for me and helped me begin to re-connect to myself and feel good in my own skin again.
I remember Easter about 4 years back talking with my mother-in-law while we were in my backyard watching the kids run around.
She was asking me about my business and some of the new projects I was working on…and at one point she got a little quiet and then looked me straight in the eye and said,
"Lisa, promise me you will keep doing this work while you raise these kids. I wish I had carved out something for myself while I was raising my family. I always loved to teach and thought about teaching for many years but never did it. I needed something of my own in the world, but I never gave it to myself. You're a better mom because you do this work."
I will never forget her words. They have stuck with me many (many) times when I wondered if trying to build and grow a business while raising 3 kids and managing a home was worth it.
And at each junction when I felt like something had to give, I choose to shift and re-order things instead of giving it up all together because I know in my heart that it feeds me and keeps me growing as a person and woman and mother.
I'm in the process of preparing a video training series in anticipation for my next certification session opening late May. It's been an honor to train, teach and mentor women as they build their great work in the world. And it reminds me all the more how crucial and life-giving it is to have something of your own that can anchor you back to yourself to keep you alive and engaged and growing as a woman while you give your heart out mothering every day. 
I certainly don't believe the "something of our own" has to be a business or paid work. It has been that path for me, yes, but I don't presume that is a requirement.
But I do believe, with all my heart, that an element to our core well-being is having something in our lives that is our own- a space that we carve out that is protected from everyone else's needs or priorities.
For some that may be a weekly art class or morning coffee date with themselves and good book. For others it is a hobby or interest or passion they make space for regularly that delights and nourishes them from within.
And sometimes we may not know exactly what that "thing" is quite yet…but getting curious and being open to exploring some options as you re-connect to the woman within is crucial.
This Mother's Day…my prayer for you is that you draw closer to yourself in some special, personal, sacred way and that you invest in what brings you joy and delight and make space for that in your life.
Sending so much love to you,
---
Teach! Mentor! Lead! Free Training Series Coming Next Week…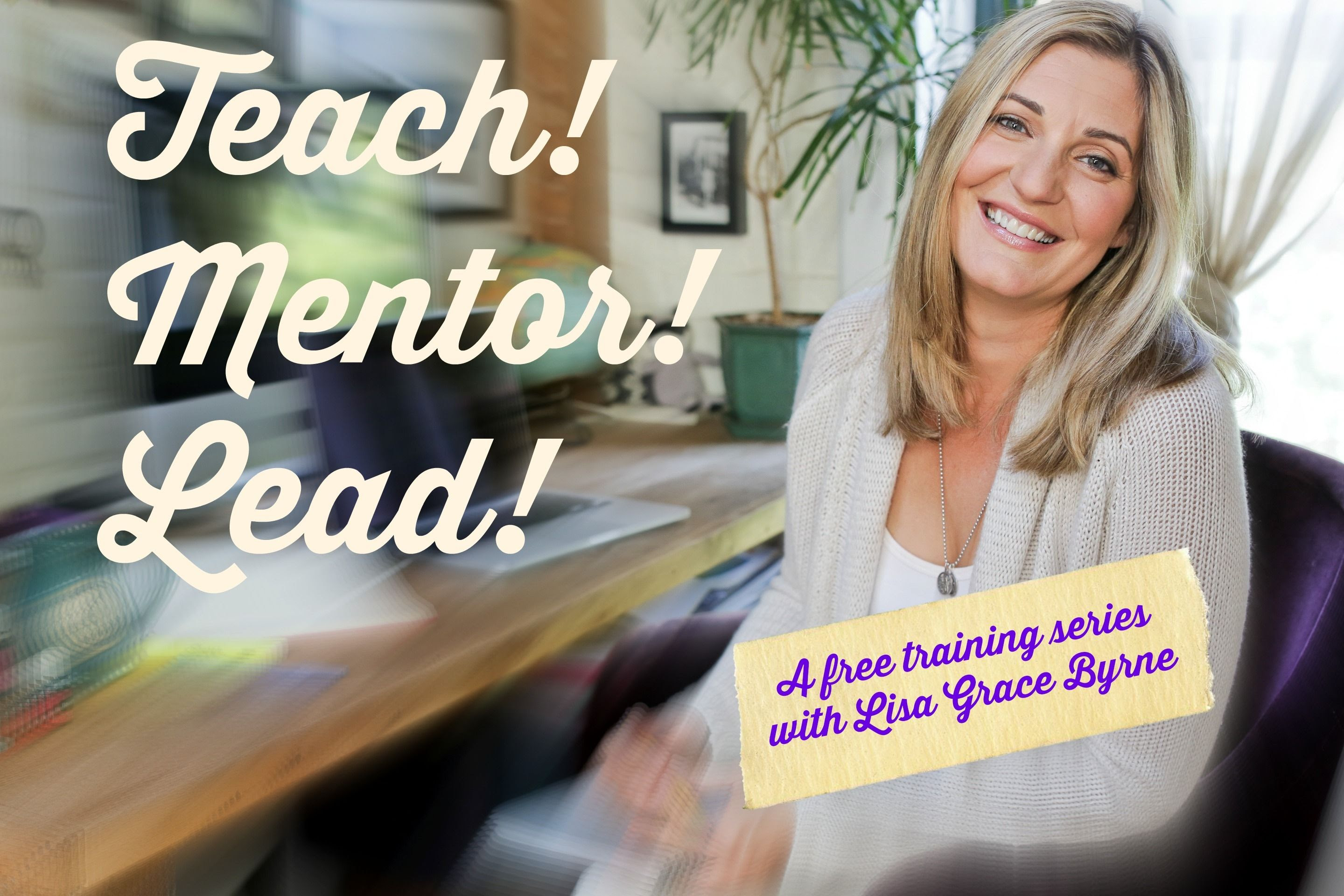 I'll be hosting a 3 part video training next week for those who have ever considered doing work in women's wellness.
Whether this is a passion you want to begin to explore — or you currently work in women's wellness but are curious about ways to expand your impact and reach — this training series will share my business journey in growing WellGrounded Life and specific training around choosing the right business model, the reality of growing a viable, sustainable business while raising children, and specific examples of how this life-giving work can look in the world.
If this piques your interest, come join me!
It'll be an engaging, value-packed, fun week together. Sign up here.
---